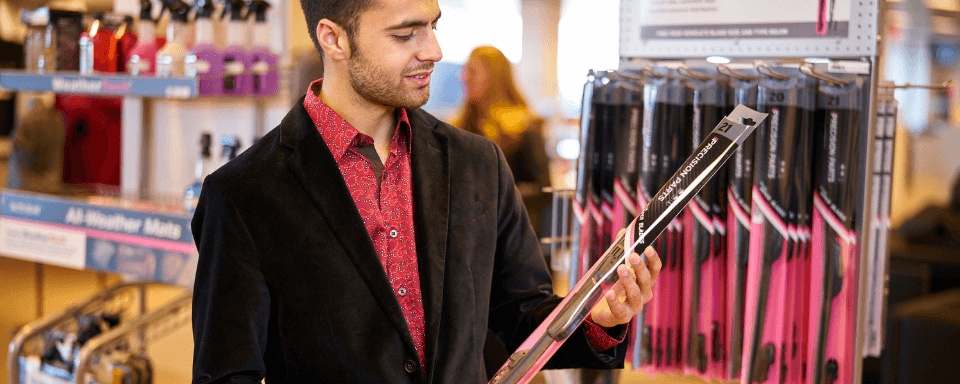 When to Replace the Wiper Blades on Your Volkswagen
Although inexpensive and easy to replace, wiper blades are often overlooked when it comes to regular vehicle maintenance. Worn out wiper blades can negatively affect your driving ability and overall safety in adverse weather conditions. As your wiper blades fade slowly over time, you may not realize how worn they have become. With that in mind, how do you know when to replace your wiper blades?
A good rule of thumb is to replace your wiper blades every 6 months, especially in wet climates. If your wiper blades are leaving behind any water, dirt, or residue on the windshield as they swipe, they are not working as effectively as they should. Additionally, if they are making any wobbling movement or screeching noise instead of quietly gliding over your windshield, it's time for a new set.
How to Replace Your Volkswagen Wiper Blades
Replacing the wiper blades on your Volkswagen is a simple task that can be completed anywhere. In most cases, the wiper arm base will be tucked under the edge of the hood preventing you from pulling it up and away from your vehicle, making it difficult to replace the blade. To make the wiper blade replacement process easier, we suggest turning your vehicle's ignition on and briefly running your wipers. When the blades are sweeping across your windshield, quickly turn your ignition off, stopping them mid-swipe. You should be able to now pull the wiper arms vertically away from your windshield, allowing you to easily access the blades.
Look for a release tab or button where the arm meets the blade and press or release it. You should be able to now gently pull on the wiper blade, sliding it away from the arm. Most wiper arms use a hook shaped mechanism to keep the wiper blades attached, while on many newer vehicles you'll find a simple adapter system.
With the old wiper blade removed from the arm, simply slide the new blade on and listen for an audible click sound, or if necessary, close the supplied release tab. You may now place the wiper blade back down onto the windshield, and turn your ignition back on so the wiper blade returns to its off position.
Volkswagen Wiper Blades for Sale in Columbus
The most important aspect of replacing your Volkswagen wiper blades is making sure you get the correct size. The drivers side wiper blade is often longer than the passenger side, and wiper blade sizes can vary drastically between each vehicle. This is why AutoNation VW Columbus carries a wide selection of wiper blades made to fit any Volkswagen model in-stock and ready to be installed. With a complete lineup of new wiper blades, batteries, and other parts for your vehicle, we have you covered. Be sure to check our Volkswagen parts specials regularly, as there may be exclusive offers on wiper blades or related services.
If you feel you need help replacing your wiper blades, our service and parts departments are happy to assist. If it's time for new wiper blades, it's probably time for an oil change and general check-up by our Volkswagen TechXperts. Routine maintenance can make a big difference on the lifespan of your Volkswagen, so schedule a service appointment today!
Schedule a Volkswagen Service Appointment
Service & Parts Dept. Hours
Monday

7:00 AM - 7:00 PM

Tuesday

7:00 AM - 7:00 PM

Wednesday

7:00 AM - 7:00 PM

Thursday

7:00 AM - 7:00 PM

Friday

7:00 AM - 7:00 PM

Saturday

7:00 AM - 5:00 PM

Sunday

Closed